Laddu Gopal Brass Deity 7"
The topmost reason of the glorification and reverence of Laddu Gopal is his childhood pastimes.
So on this festival of Janmastami bring this little Ladu Gopala to your home and add on auspiciousness.This Laddu Gopala is brass poured deity, hand carved with love and devotion.
This is beautifully carved design makes it opulent and gives a precious look. Ladu Gopal can be used as a birthday gift, anniversary gift, occasion gift, house warming gift, devotional gift, surprise gift, etc.
Ladu Gopal 5", 6" and 7" size comparison


Laddu Gopal Deity Measurements
Laddu Gopal Deities are measured vertically as the image of the 5" deity below demonstrates. The 7" deity is larger than the one in the picture.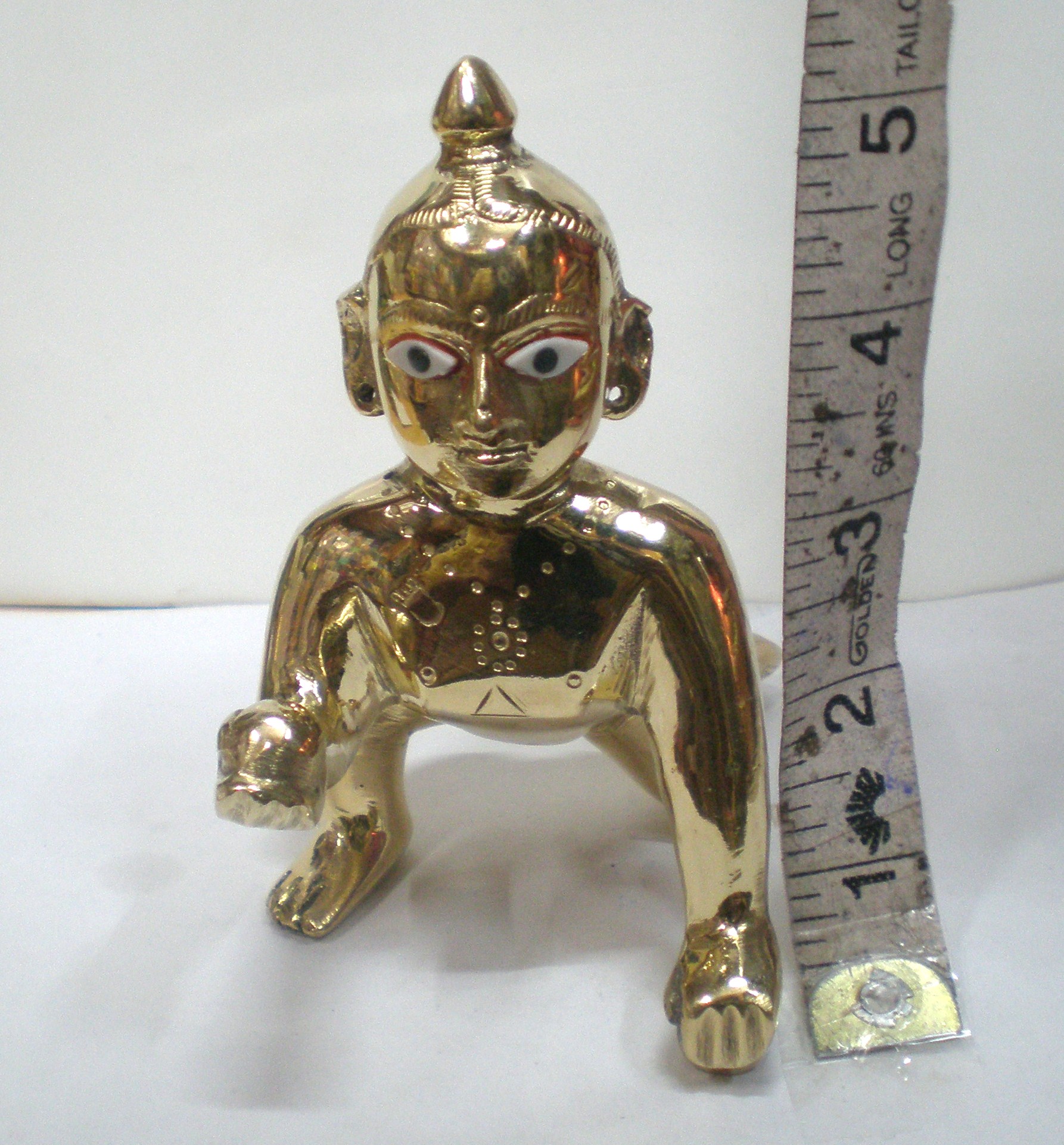 Deity Images From Customers
Madhumangala Das (Laddu Gopal Deity, after painting):